Bentwater Marina Offers Boating Public Fuel, Supplies, & Kayak Rentals
The Bentwater Marina & Ship Store offers Lake Conroe's boating public a self-serve, 89 Octane with Biobor Fueling Station, available 7-days a week.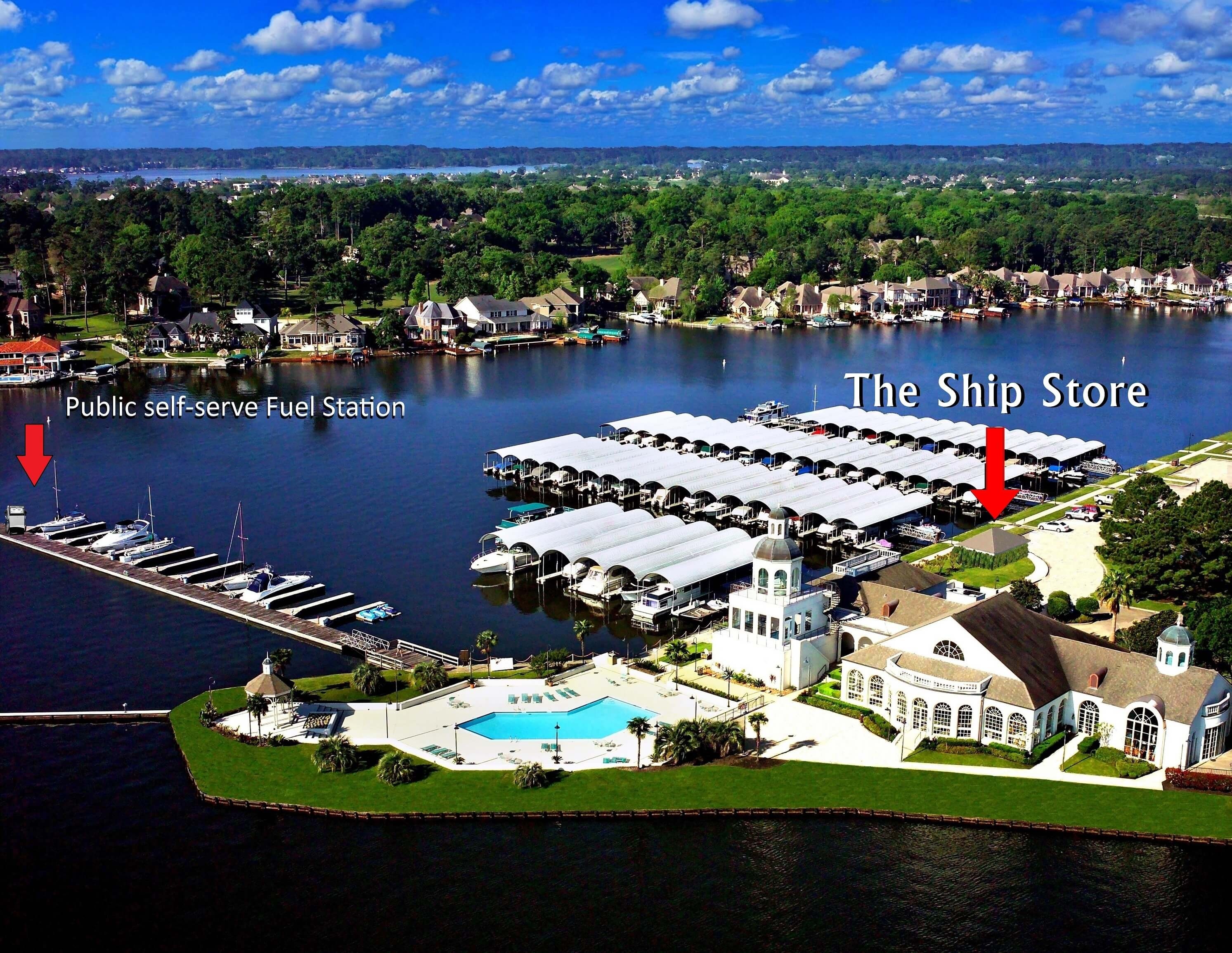 ---
Convenience items available at the Bentwater Ship Store…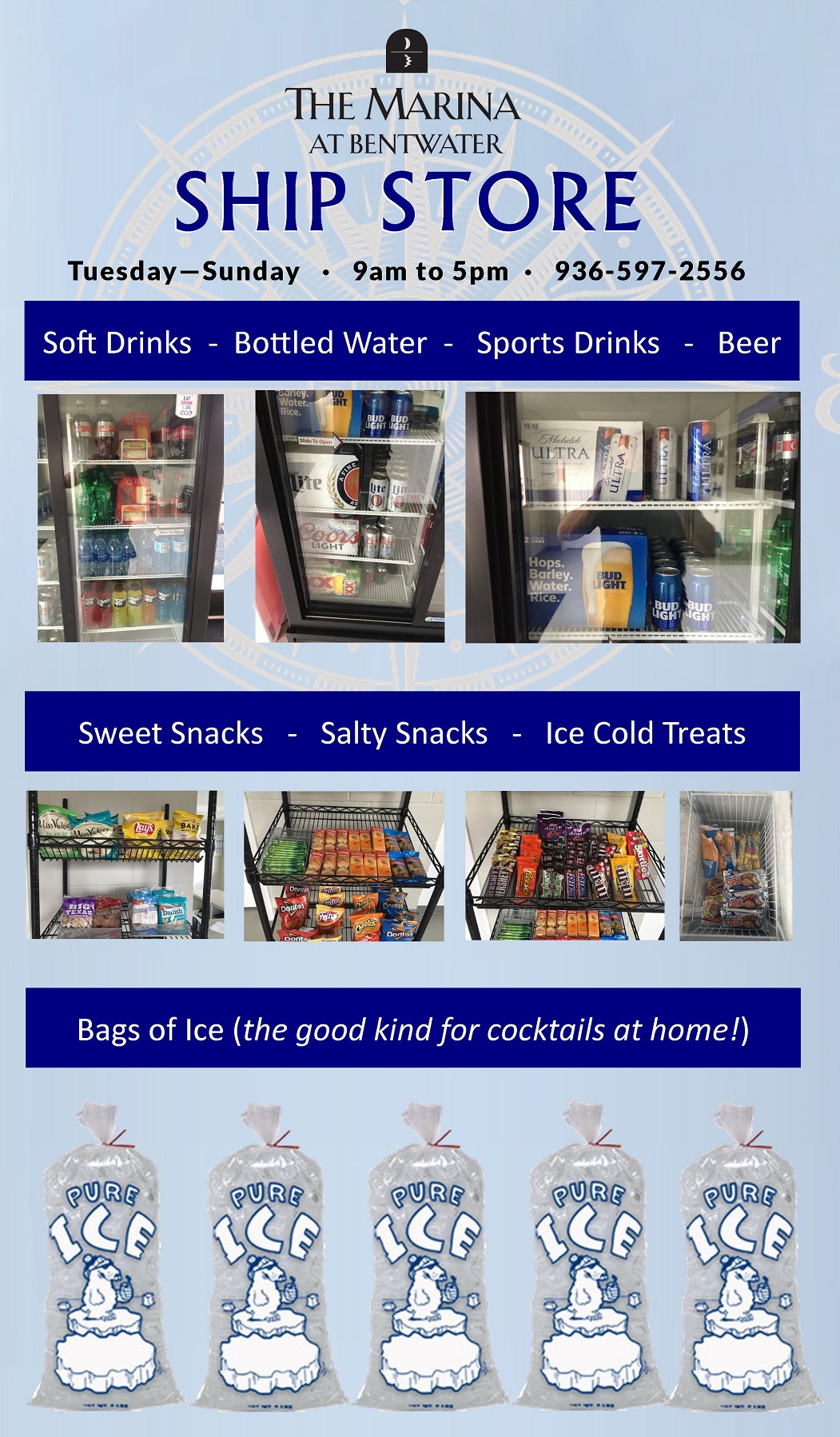 ---
KAYAK RENTALS

Kayaking is a great way to explore the areas that many boats can't get into for fishing or to just enjoy the peaceful scenery.
And if exercise is what you're looking for, you'll be having so much fun you won't even notice all the calories your burning.  Rent a Kayak at the Ship Store.  It's the best way to explore Lake Conroe!
$30 for a ½ day rental and $60 for a full day rental, call the Ship Store at 936-597-2556.

---